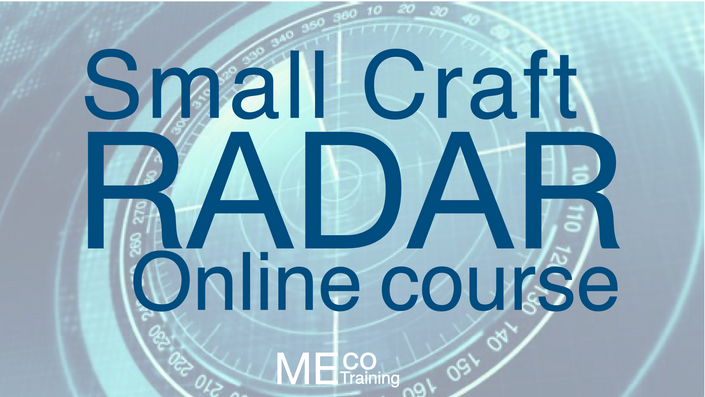 Online Radar Course
Essential Radar Core Skills course for boat owners, yacht skippers and crew.
Watch Promo
The International Regulations for Prevention of Collisions at Sea (IRPCS) require skippers to use radar properly.
Rule 7:
Vessels must use all available means to determine the risk of a collision, including the use of radar (if available) to get early warning of the risk of collision by radar plotting or equivalent systematic observation of detected objects. (e.g. ARPA, AIS)

Skippers or watch keepers must be able to work out if a collision risk exists, or if a close pass is imminent and to what extent - how close; and when, be able to reliably work out the aspect; course and speed of other targets, refine the picture for the prevailing conditions, and a thorough understanding of the limitations of radar when it comes to bearing and range discrimination is also required.

Radar core skills are essential, and a potential life saver, they are also required to be demonstrated during a yachtmaster exam, and a legal requirement under the IRPCS.
"As an RYA Yachtmaster instructor, I train skippers in preparation for their final yachtmaster offshore practical exams and often I find their radar skills are weak, or nonexistent! Radar core skills are essential - a potential life saver, they are also required to be demonstrated during a yachtmaster exam."
There is a solution. The Meco Radar course is on demand and online, you can study a little each evening, and the course will guide you step by step through all the required core radar skills, with radar plotting drills and progress quizzes along the way. Each course lecture can be paused, rewound and re-watched as many times as is needed, after this there will be some questions before you can progress onto the next stage. In order to complete the course you must learn each section step by step.
You will need access to a printer for the plotting sheets, a pencil, ruler and a pair of dividers to complete the course.
You will need to download and print Meco Radar plotting sheets to practice radar plotting from the simulated radar image on the course - there is still no better way to understand relative and true motion - even if you never 'paper plot' and just use the electronic automation.
The Meco online radar course will enable you to:
Learn step by step the core radar skills and technical knowledge you need to safely and reliably use small craft Radar, and meet the minimum requirements for the IRPCS
Evaluate the differences between cutting edge 'Broadband' Radar and standard 'Pulsed' Radar - there are some very important key differences, not all vessels choose 'Broadband' and for good reason.
Develop and practice your core radar skills in systematic observation, radar plotting, horizon calculation, maximum effective range, sea clutter, rain clutter, gain control, EBL's, VRMs, MARPA, ARPA, true vectors and relative vectors.
Build your knowledge from the very basic foundations step by step, beginners are very welcome!
Each section is broken down into the simplest of stages - you do not need any previous knowledge, or radar skill set

You will learn how to make the most of your equipment, especially when conditions are not perfect, and you will be able to avoid the common mistakes beginners make.
By the end of the course you will understand the pros and cons of the different types of radar, the importance of correctly setting up the radar, how to plot your position using radar, and how to find a target's course; aspect; and speed - using automation and paper plotting techniques.
You will also have an appreciation for how the various filters and settings affect the radar image, so as to fully understand the dangers of a poorly configured radar - automation is not always the best option.
Ideal if you are considering taking the yachtmaster exam, or instructor exams,
Fully self paced and on demand course allows you to log in and out whenever suits you,
Full support, I am on hand providing support if required,
30 day satisfaction guarantee.
As a certified Radar instructor, and Yachtmaster instructor - I've been teaching Radar to skippers, yacht masters, instructors, police, customs, pilots, and superyacht captains for over 15 years, both in the classroom and at sea. Some of my students are new to the subject, but many have had extensive radar training in the past but needed a quick refresher. Prior to becoming an RYA yachtmaster instructor, I worked as a marine electrician, and used to regularly install and repair Radar systems, on everything from small powerboats to huge mega yachts.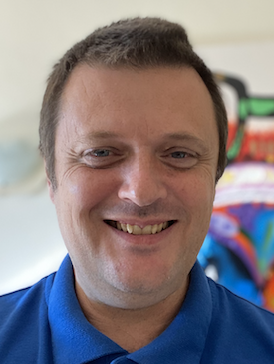 So, yes (still blowing my own trumpet here) but I do know what I'm on about and I can help you thoroughly get to grips with your on board radar, be safe at sea, and fly through your Yachtmaster exam.
I provide all the support personally so If you have any questions please email me directly at:
Best wishes
Dave Punch
Frequently Asked Questions
When does the course start and finish?
The course starts now and never ends! It is a completely self-paced online course - you decide when you start and when you finish.
How long do I have access to the course?
How does lifetime access sound? After enrolling, you have unlimited access to this course for as long as you like - across any and all devices you own.
What if I am unhappy with the course?
We would never want you to be unhappy! If you are unsatisfied with your purchase, contact us in the first 30 days and we will give you a full refund.
How long does the course take?
Total study time, if you're in a rush is 6 hours, it's possible to easily complete in one day but it is recommended to then revisit the course material again for a recap after 2 weeks.
Take as long as you like to complete the course
Support is provided
If you are unsatisfied with your purchase, contact us in the first 30 days and we will give you a full refund.