Marine Electronics Course
Fully comprehensive and actively up-to-date study of marine electronic systems, with lifetime access and support.
Please note there are pre-course requirements for this course, this is not a beginners course. MECO level 1 and 2 or equivalent are required, more info below.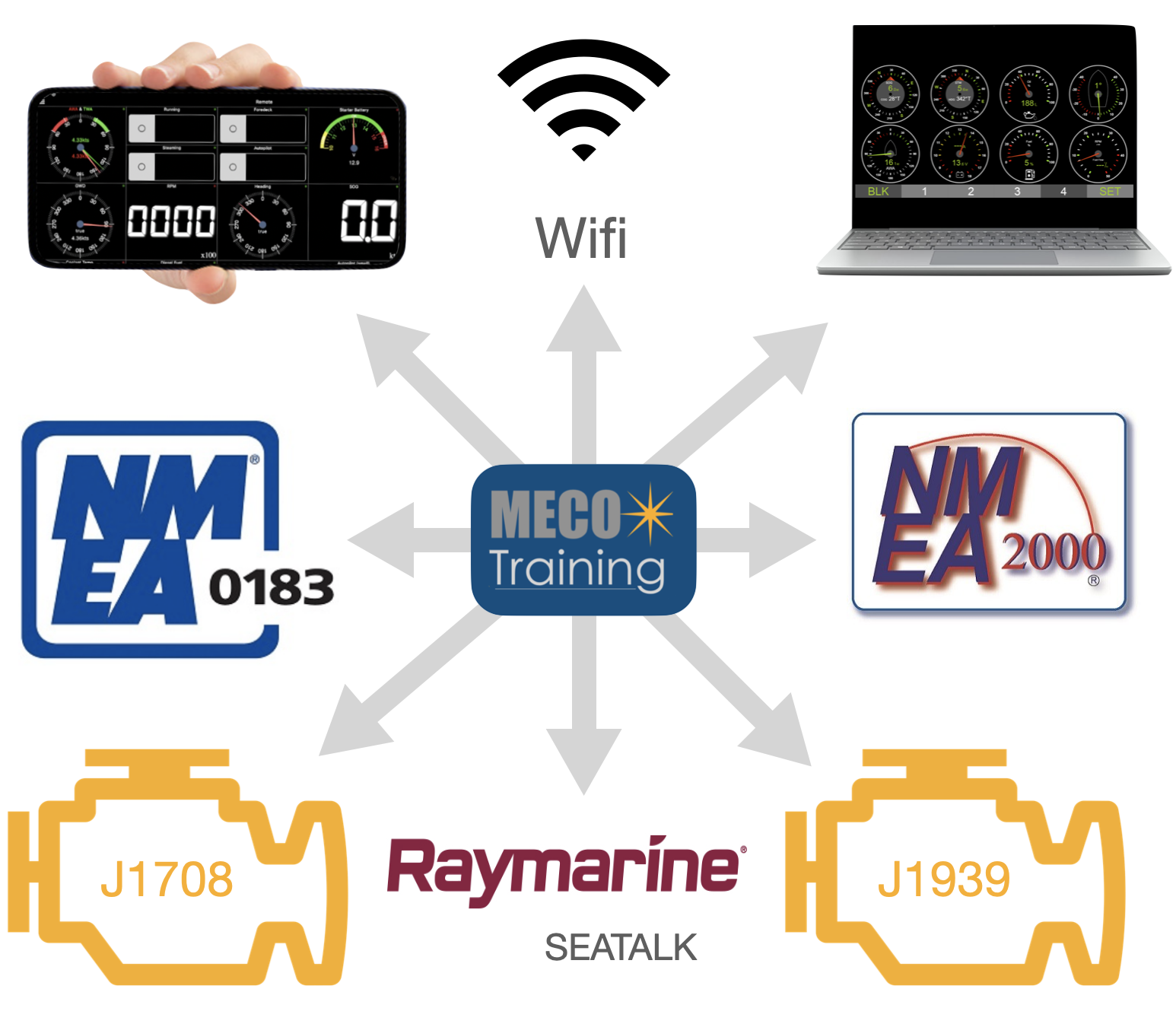 Data Networks
Even the most basic marine electronics system will have some form of data network to enable devices to communicate with each other. During the course you will learn about all the various network protocols in great detail from the basic voltages and pulses to the bits and bytes that make up the data. Old, new, and future planned standards are included such as NMEA 0183 V1, V2, NMEA 2000, Sea Talk, OneNET and more.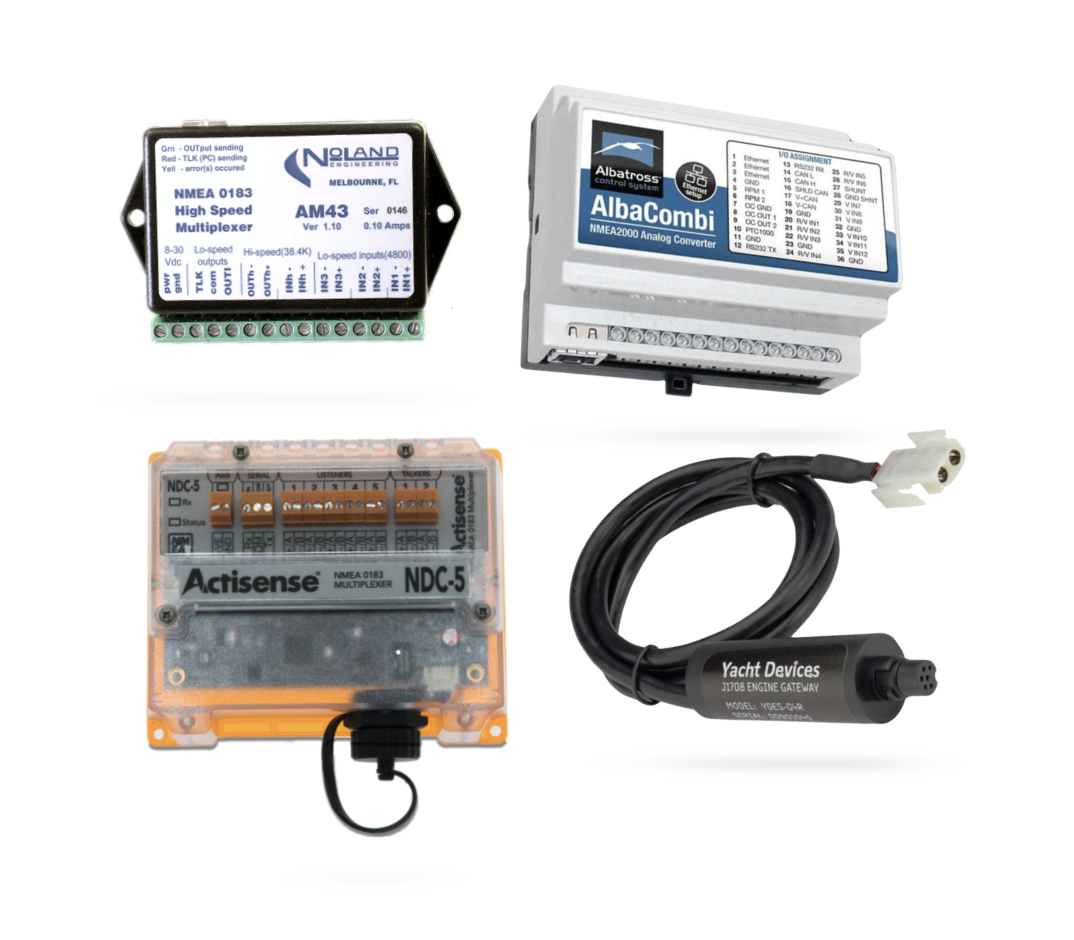 Engine Gateways
Many marine engines and outboards now have Engine Control Units, making the process of interfacing this data with the vessels data easier. However even basic engines with no electronics can still be rigged up to join the party. During the course you will learn how to display engine parameters from any engine, including onboard tank levels, in fact virtually anything that can be measured can be displayed on a Multi Function Display, tablet, or phone.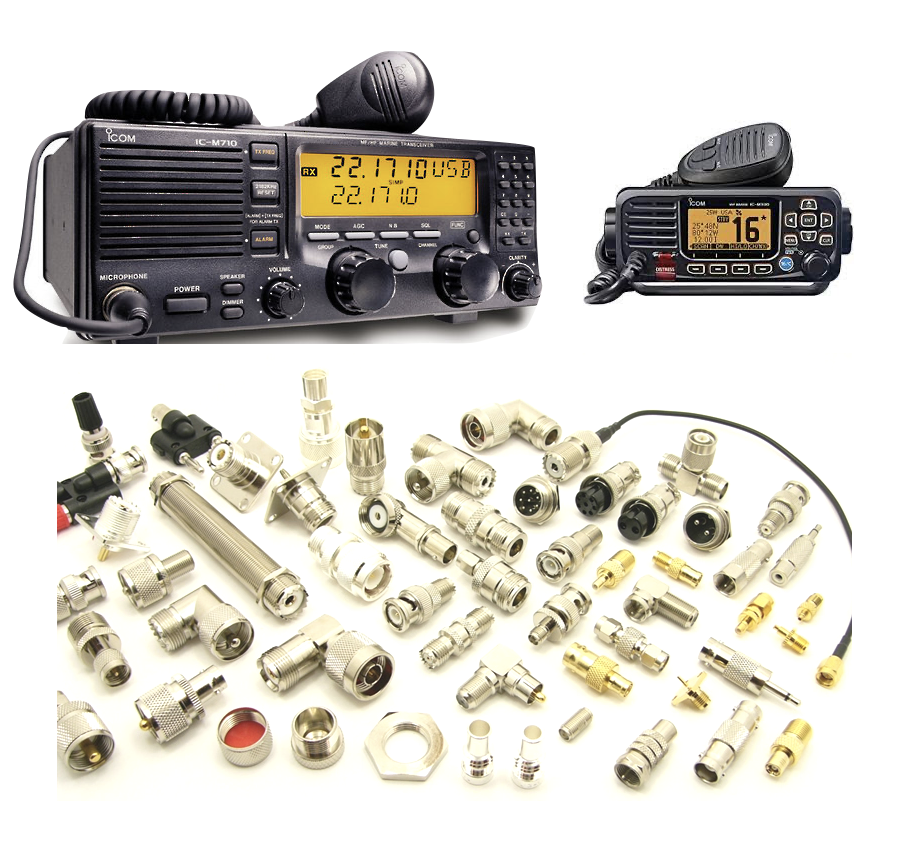 Radio Systems
During the MET 3 course you will learn about all the radio systems you could find onboard including VHF, MF, HF, SSB, Radar, AIS, GNSS, Navtex, Satellite, and GSM - in great detail. You will learn about cabling and connector requirements between these devices and their antennas, calculating line losses, and testing signal loss. This is a complex area of marine electronics and requires many more considerations than traditional cabling.
Transducers
The MECO MET 3 course provides a detailed insight into how all the onboard transducers transform one type of energy into an analogue, and then onto a digital NMEA signal. There are a number of various ways information can be gathered, distributed and centralised within a marine electronics system, and during your course you will learn how each system accomplishes its objectives within a myriad protocols dating from the 1980s to the latest cutting edge technology.
MFD's and MFI's
There is a huge choice of Multifunction devices available to display the vessels data - but very few can display every parameter available. Ensuring any devices you buy actually do what you want at the planning stage can save a lot of money and disappointment down the line. During the course you will learn specifically what to look for and how to identify potential compatibility issues at the planning stage, and how to avoid both over and under 'spec' equipment for your needs.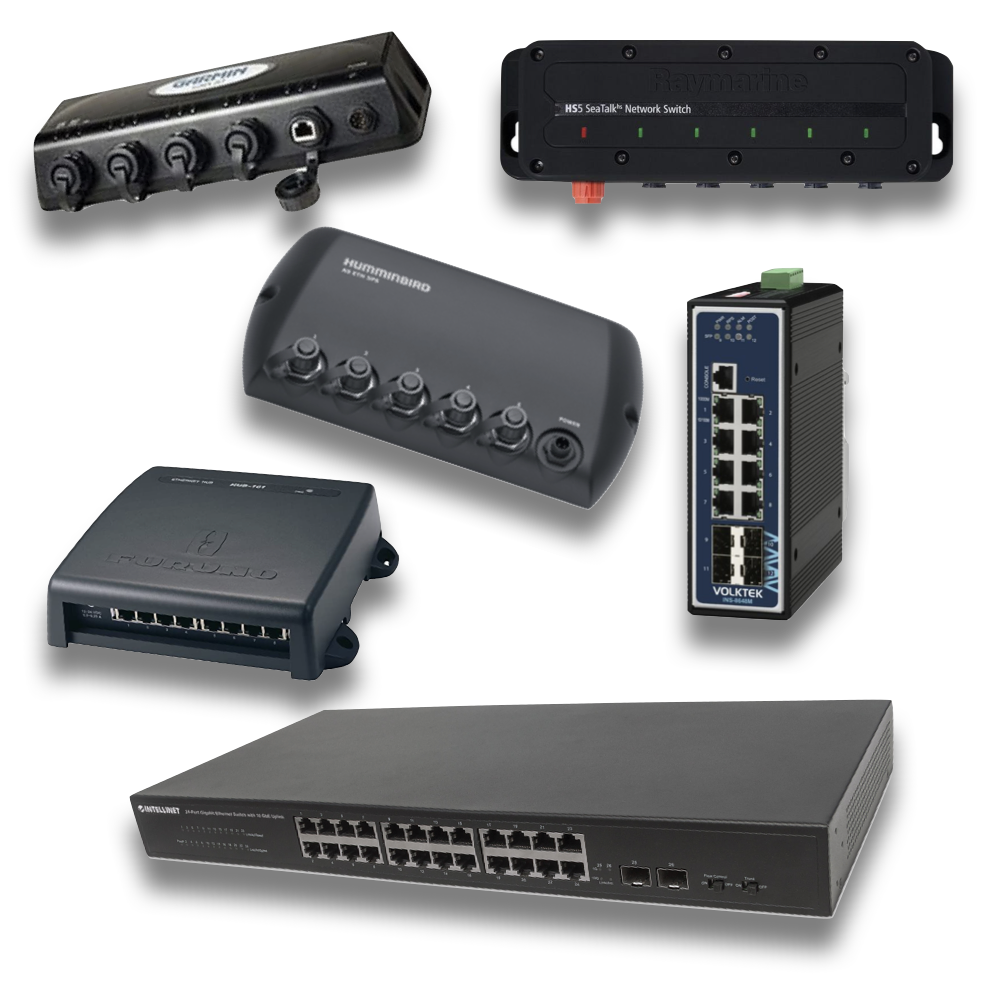 Ethernet Networks
In conjunction with the low speed networks such as NMEA 0183 and NMEA 2000 a marine electronics system would not be complete without the high speed network. Devices such as Radar, Sonar, CCTV and night vision require an Ethernet based network, and the MET 3 course covers how the high speed devices can be networked to be robust and reliable in the harsh marine environment. This is an area where providing scope for expandability, and redundancy can save a lot of time and effort down the line.
Course Curriculum & Free Previews

Aims
Installing, modifying, upgrading, maintaining or repairing a vessels electronic system is fairly straightforward once you understand in detail how the various data protocols work and interact, the underlying electronic principles and how the data is displayed. In a nutshell, thats what this course is for, to help you to develop your marine electronics knowledge to a highly detailed and professional standard. Marine electronics are more reliable now than ever, but also more complex too, so when things go wrong, to fix it you need to know what's right! Fault finding is easy when you know what a system is trying to do, and how it should be going about it.

Detail
During the course you will learn how each electronic device is interconnected, from the cables, connectors, voltages, pulses, signals, bits, bytes, binary, hex to how the software displays the information. A detailed study of how each parameter is measured and converted to data - such as wind, depth, speed, oil pressure, engine temp, tank levels, and much more, and how electronics devices from different manufactures organise themselves into a polite conversation. The course covers a comprehensive insight into marine radio systems too, probably the area where there are the most un detected faults. The cabling between radio equipment and antenna has very specific guidelines and many considerations that are so very often overlooked, even on new boats.

Audience
The course is aimed at hands-on boat owners, skippers, and yacht crew who already have a good solid foundation in marine electrical systems who would like to build their electronics skills up to the same level as a professional marine electronics technician. This course is also ideal for anyone who works in the maritime engineering field, who would like to improve their detailed understanding of marine electronics. The MECO MET course is not for beginners, so if you are starting out you will need the level 1 and 2 in order to fully understand this course, and the entire marine electrical system. This course focuses only on the electronics side, so the donkey work of power distribution, cabling and fusing of equipment is not covered in this section; for this you will need to complete the level 1 and 2 courses first.
Pre Course Requirements and Pricing
The MECO MET-3 course focuses only on marine electronics, in order to get the most from this course you will need marine electrical skills and knowledge to the level of MECO 1 and 2.
Minimum entry Requirements, any one of the following
If you have the above experience enrol using the link here:
MECO Level 3 Electronics Course Price: £295 Enrol Now
Full MECO MET 3 Masterclass
Entire suit of MECO Electrical and Electronics courses.
Please note that the complete package of 3 courses is around 6 weeks total minimum recommended study time, however there is no rush - you can take as long as you like..
Level 1, 2 & 3 MET 3 Package Price £399 - Enrol Now
Please note discounts are available if you have completed the level 1 & 2 MECO courses.
Marine Elecronics Detailed Study